Celebrating half birthdays are gaining in popularity and with good reason. If you are anything like me, I know you don't need any more reasons to throw a party, but just in case, here are 6 reasons why you should definitely consider having a half birthday party, and how to get started if it's your first time celebrating a half birthday.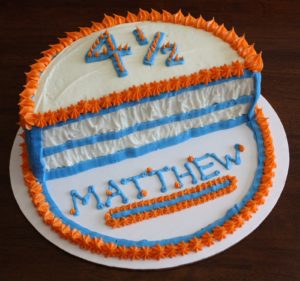 Timing
If your guest of honor has a summer birthday while all of their friends are out of town, throw them a party for their half birthday. Similarly, a birthday party in the dead of winter might entice you to celebrate at the halfway mark.
Competition
If your actual birthday falls sometime during the busy holiday season, it might be better celebrating half birthdays in June instead so that your special day isn't overshadowed.
Babies
The 6 month milestone for babies is a big one. It can be really fun to celebrate with a small half birthday party or photo shoot (or both!). There are some really cute 1/2 onesies online.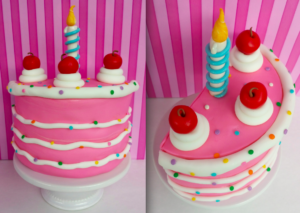 Surprise Party
If you are hoping to really surprise someone on their birthday you can definitely catch them off guard with a surprise party on their half birthday. I did this once for my husband and he never saw it coming.
Kids Love It
Kids love a day to feel special and that's really what it's all about. They love to tell you when they are [insert their age here] and a half, so it's fun to commemorate the day that it happens. You don't have to go all out but we love to celebrate with a little family party and a small gift or two.
It's Unique
Why not, right? Everyone loves a party so who's to stop you from celebrating a half birthday, your given birthday or even BOTH. Some people, myself included, just like to celebrate things. Plus it gives you an excuse to eat cake.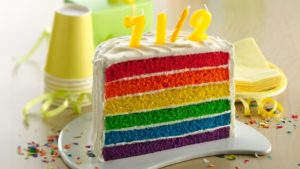 Wondering How to Celebrate a Half Birthday?
You can celebrate your half birthday with a small, at home celebration or a big, half birthday bash. Either way, here's some simple ideas for planning your party.
You can purchase super cute "1/2" birthday candles online for your cake. Having only half of a cake can be a fun way to honor the half birthday too, just make sure you still have enough for all of your guests. You can leave the other half in the fridge for later…or eat it before…we won't judge.
For decorations, just pick a theme and go for it. The theme can be all things "half" or whatever the honoree is into at the time. You can find banners that read "Happy Half Birthday" in any color scheme. You can even sing "Happy Half Birthday" before cutting the cake.
Cut the cost of celebrating in half!
We throw a little half birthday party at home for our daughters every year in addition to their actual birthday parties because… well, we just love celebrating! The first half birthday party I threw was when my oldest daughter turned two and a half. I decided to do it on a whim and just set up something small in our home. She loved it so much that it has become a tradition every year.
To celebrate, I usually hang a half birthday banner, blow up some balloons, and sprinkle some confetti around to decorate. Then we bake and decorate a half cake together. I can't resist getting them a few small gifts too. They look forward to it every year, we love celebrating with them.
If you're looking for reasons for celebrating half birthdays, think about it, I'd say there's no reason not to. Who doesn't love having another excuse to celebrate? Half birthdays can be a fun, new tradition to introduce to your family and friends, whether you make it a big or small event.
Planning your kid's birthday party can be fun and easy. Parents nationwide trust Phillips Kiddy's Kingdom to plan their festivities. We offer a wide selection of kids' entertainment services featuring cartoon characters, balloon twisting, face painting, clowns, and inflatable rentals. Our friendly team has everything you need to host an amazing event. Call (844) 454-3397 or select a location near you for more information.